Wall of Caring and Honor
An Opportunity to Show Care and Honor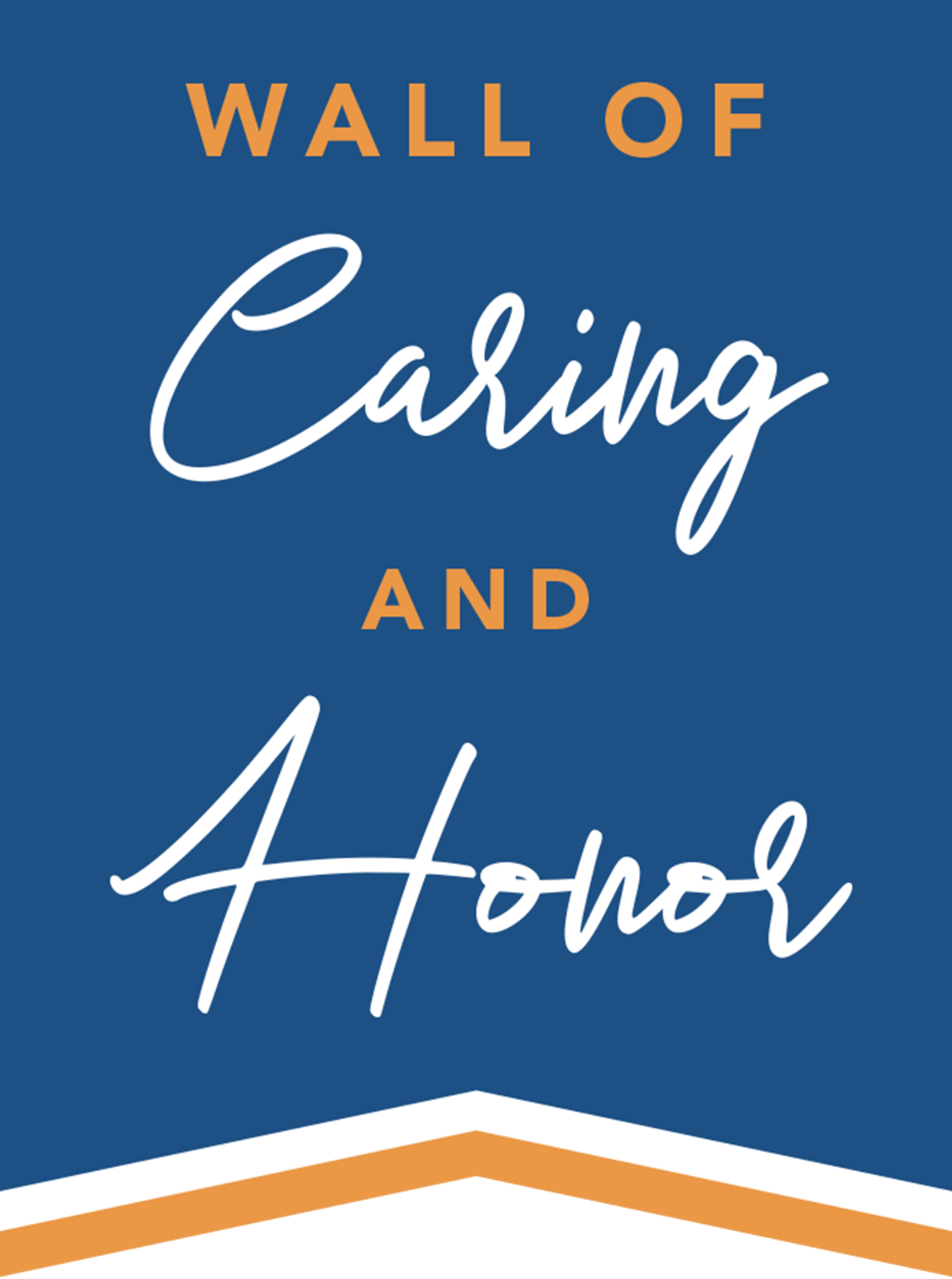 Created in 2002, The Wall of Caring honors a tradition of care and respect for the field by and for PALTC Practitioners who band together to raise funds for the Futures Program, a PALTC workforce development initiative, while honoring someone special in their own individual professional or personal lives.
Donors may honor the memory of a mentor, colleague, or loved one, while those being recognized will receive a notice of the honor and be listed on the physical wall of caring at the 2022 AMDA Annual Conference and the PALTC Foundation website.
Please take a moment to honor or memorialize someone special to your profession or life while helping another Futures Candidate further their career as a PALTC candidate.
Make your
gift today for
2022 Wall of
Caring & Honor
by Wayne Saltsman, MD, CMD
"In honor of Mary Wright."