News and Happenings
Newsworthy Information about the PALTC Foundation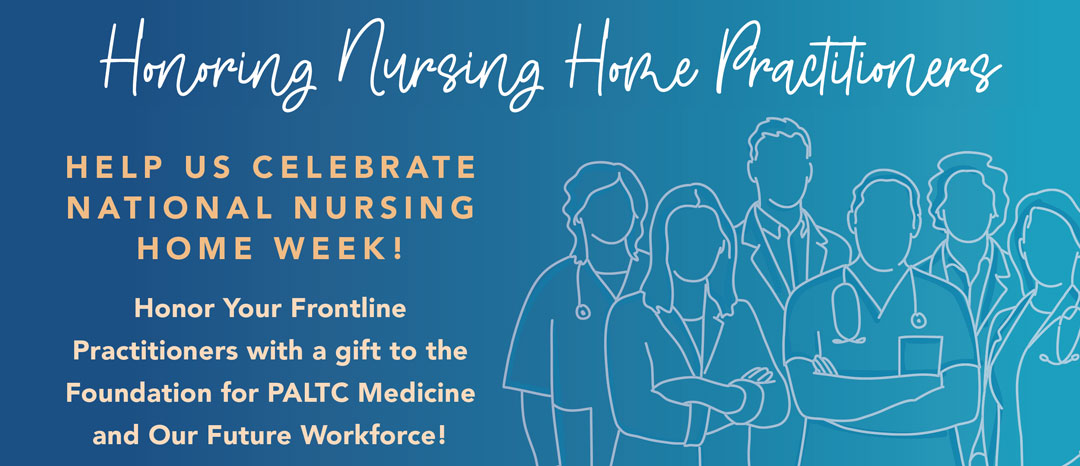 May 8 – 14, 2022
Will you invest in the future of PALTC Workforce Development while honoring a colleague with a gift to the Foundation for PALTC Medicine?
Help us help the PALTC Foundation to advance workforce development initiatives, current clinical resources, research grants that advance innovations in care, and to educate healthcare professionals of the unique pride and rewards that come from serving geriatric of post-acute patients. The PALTC interdisciplinary team works together in serving very unique needs within the Post-Acute & Long-Term Care Medical Facilities one professional, one resident at a time. Your gift will help and honor a frontline worker during National Nursing Home Week! Please join us in celebrating National Nursing Home Week by honoring a colleague, mentor or friend with your gift to the Foundation for PALTC Medicine. All gift s will serve workforce development initiatives in building a stronger frontline of professionals and those being honored will be listed on the 2022 Foundation's Wall of Care & Honor at www.paltcfoundation.org while receiving a notice of your gift.
Will you donate now to honor someone special during National Nursing Home Week while helping the PALTC Foundation's workforce development initiatives?

FUTURES PROGRAM SCHOLARS TELL THEIR STORIES (CLICK HERE)
Spring 2022
Spring Issue of The Foundation Focus – the newsletter to keep up on the latest news and happenings of The PALTC Foundation. (Read Entire Newsletter)
Digital version of conference still available until May 2, 2022. (Learn more)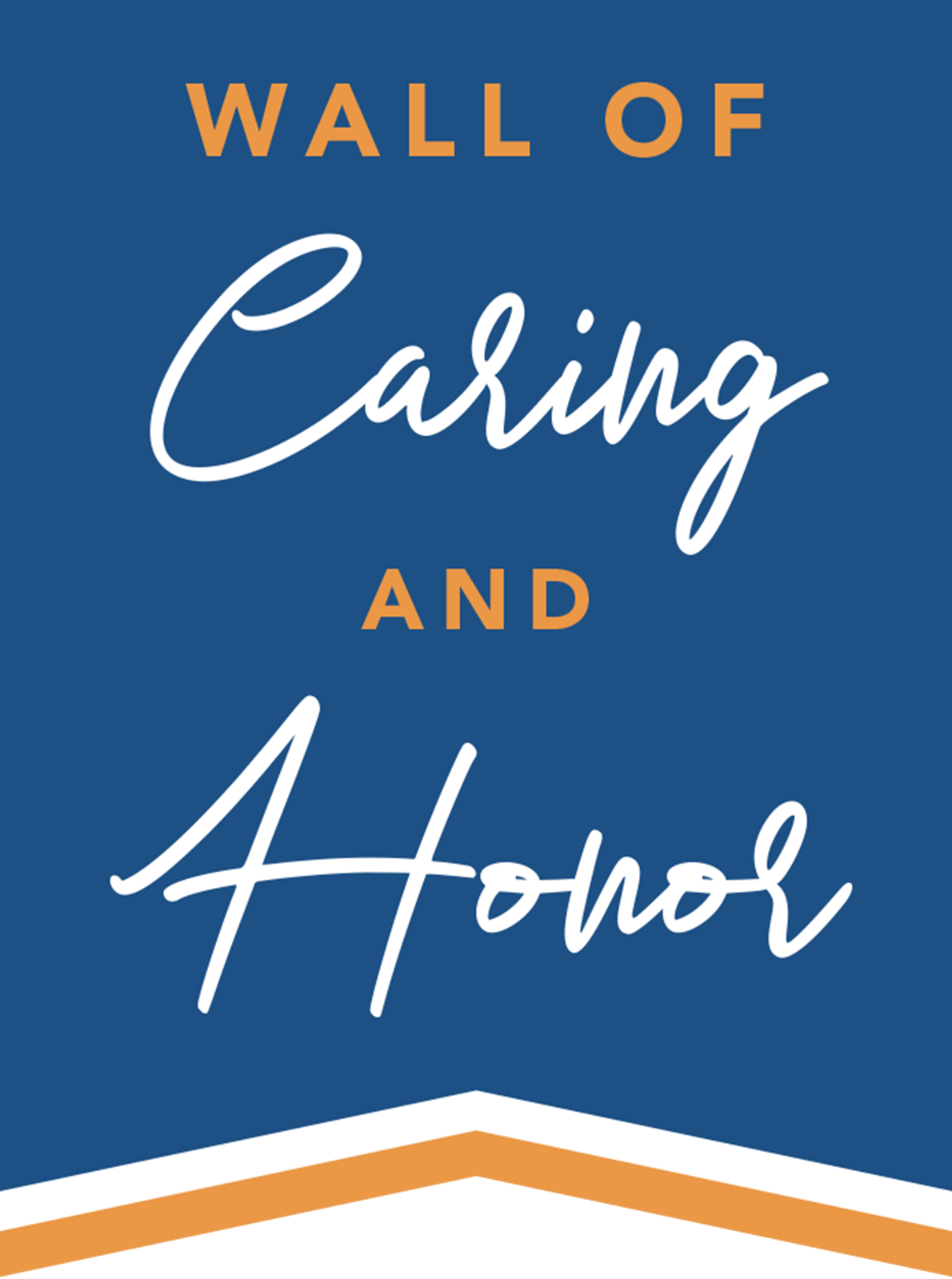 Take a moment to honor someone special, while helping another further their career as a PALTC practitioner candidate.
Read about the Foundation for PALTC Medicine and catch up on all the latest news and happenings.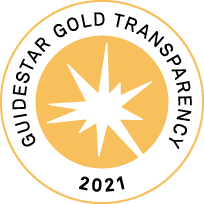 We earned a
2021 Gold Seal of Transparency!
Now, everyone can view our financial details and learn about the people at our organization. Check out our updated Profile on Candid.